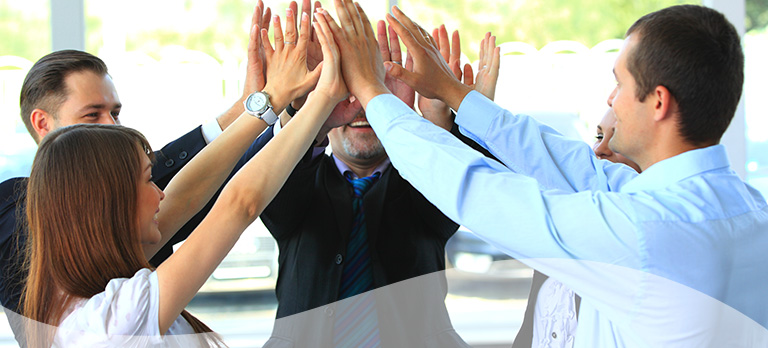 Application Process
Selection is a two-way process, and it is important that we both make the right decisions.
Before applying, we encourage you to browse our site to learn more about who we are, what we do and our values. This will help you assess your own suitability for working at Sensient.
Step 1 —

Register

If you do not already have an account with Sensient Careers, sign up as a "New User." Quickly set your Profile Preferences to get alerts for jobs in your region and area of interest.
Step 2 —

Apply for a job

After finding a job opportunity that interests you and ensuring that you meet the job requirements, you can apply by clicking on the "Apply Now" button on the job posting.

The system will guide you through the online application process.
Step 3 —

Assessment of Qualifications

After submitting your application, you will get an e-mail confirming its receipt. Your application will then automatically be made available to Sensient recruiters who specialize in matching your skills, strengths and areas of interest to existing openings. If our recruiter identifies an appropriate fit, he or she will move your application to the next step of the process.
Step 4 —

Phone Interview

A recruiter will contact you to schedule a brief phone interview. After speaking with you over the phone, the recruiter will determine whether to bring you in for face-to-face interviews with the hiring manager and other staff members. Due to the high volume of applications we receive, this process can take two weeks or more.
Step 5 —

Face-to-Face Interview

During the interview process, we will assess your fit with our needs. The interview will provide you a better opportunity to assess your fit with our organization and gain a better understanding of the opportunity. After the first round of interviews, depending upon the nature of the position, you may be asked to come back at a later date for a second round of interviews. The entire interview process can span a period of a few weeks.
Step 6 —

Selection

Successful applicants will receive a verbal offer followed by a written offer letter. (Offers are conditional, subject to referencing and other requirements. These vary depending upon the location and the role.)
We strive to notify 100% of applicants on our decisions, so even unselected applicants will be contacted with the status of the position and their applications. If you were not selected for the position for which you originally applied, we encourage you to maintain your profile and continue visiting our careers site. We frequently add new positions, and by keeping your account active, Sensient recruiters will have access to your information when seeking qualified candidates.
Thank you for your interest in Sensient.